Solutionz appoints former EY partner, Bob Reiner, to its Sounding Board for the TripProximity venture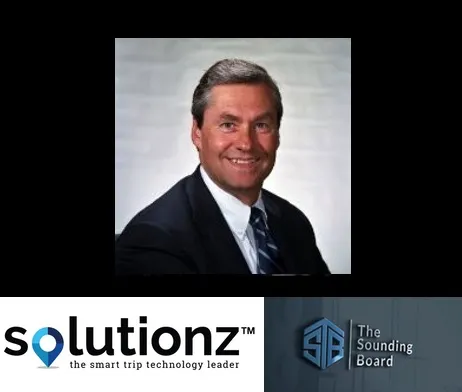 TAMPA, FL May 24, 2019 — Solutionz Innovations, a Tampa-based travel tech firm today announced the third member of its Sounding Board for TripProximity. The Sounding Board is a unique, virtual extension of its Board of Directors, designed to accelerate the success of funders and founders by helping them reduce risk and make informed decisions.
Reiner was previously an executive at Rubbermaid and a partner at EY, one of the "big four" global accounting firms. He also spent over a decade with KPMG.
He was chosen for the Sounding Board role from a pool of more than 225 highly qualified candidates.
"The addition of Bob is important for a number of reasons, mostly notably his depth of experience in CRM, which is a core focus for the Company, as well as acquisitions, finance, accounting and risk management," said Chicke Fitzgerald, CEO and founder of Solutionz.
Solutionz' patent pending flagship product, TripProximity™ adds trip planning to the systems and sites that people use every day, reducing the cost to acquire high intent travelers. Fitzgerald added, "We give enterprise platforms and publishers new ways to monetize their existing account base and to enrich the value of their tools and content to their customers, the end travelers."
Perry Yeatman, Executive Director of the Sounding Board added, "We've pulled together a world-class team, comprising expertise in all of the key areas where start-ups need advice – from finance to HR, marketing to M&A. By design, when curating the membership of this team, we were looking for a range of skills, experiences and perspectives. Bob's financial acumen combined with his experience as a business counselor make him a great addition to the team. His experience and relationships in the CRM arena are a bonus, since we provide enterprise level, integrated trip planning for CRM users."
ABOUT SOLUTIONZ. https://www.solutionz.com. Since 1996, Solutionz has brought innovative thinking to the challenges facing the travel and technology industries. Its clients are enterprise software companies, publishers, venues, events and non-profits. The company helps them solve problems and make valuable contributions to their bottom lines — as well as the charities they support. The core business is our TripProximity™ smart trip technology, which we integrate into the systems that people use every day. We leave a legacy by giving back with each trip taken.
ABOUT THE SOUNDING BOARD. https://thegamechanger.network/the-sounding-board/. Bringing together a well-vetted, well-rounded, ready-to-go team of experts from a variety of industries, functions, and geographies, The Sounding Board provides "as needed" counsel and support to early stage companies to help out with whatever opportunity or issue they are facing. Whether a founder needs marketing help to hone their concept; an acting CxO to be their growth partner; or a corporate governance expert as funding comes through, The Sounding Board lets a start-up access new skills and knowledge as they evolve and grow, thereby saving funders and founders valuable time and money, without compromising quality.
TripProximity Contact: Chicke Fitzgerald 813-925-0789 x3 chicke@solutionz.com
---