Solutionz Innovations Will Be The Proving Ground For The Sounding Board, Led By Perry Yeatman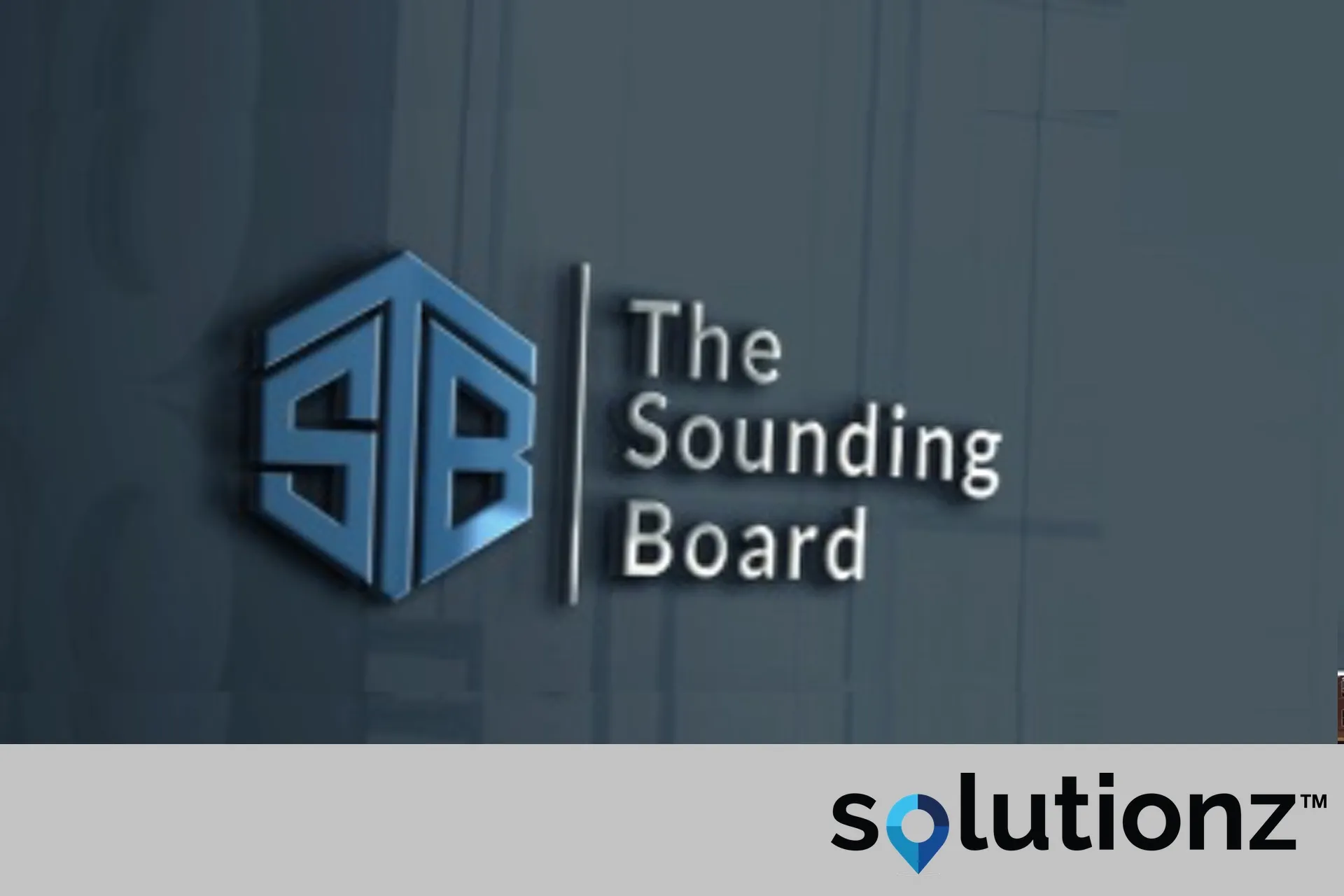 April 10, 2019, Tampa, Florida. Solutionz Innovations, LLC announced today that it will be the proving ground for a new concept known as The Sounding Board. ­
Perry Yeatman has been appointed to lead this new platform designed by The Game Changer Network to give start-up companies faster, more cost-effective, dynamic access to the specific senior talent and Board-level advice they need. The goal is to reduce risk for investors and founders.
"I am delighted that we will be deploying The Sounding Board platform with Solutionz Innovations as the inaugural member. Chicke and I first met in 2011 when she interviewed me on her podcast. When I saw that her tech company was looking for a board member, I immediately applied. Over the last few months, The Sounding Board concept emerged and when she asked me to lead it and be the representative on the Board, I didn't hesitate. We are providing the company with a well-vetted, well-rounded, ready-to-go team to step in and help out with whatever opportunity or issue they are facing. Whether they need marketing help to hone their concept or corporate governance advice as their funding comes through, or even an acting CxO, as their growth partner, we aim to provide that support in a way that keeps salary costs down, but still provides access to new skills and knowledge as they evolve and grow" said Perry Yeatman.
Yeatman will be leading an impressive group of more than a dozen hand selected advisors to serve Solutionz's needs. From a governance perspective, The Sounding Board will have a single board vote, orchestrated by Yeatman, and informed by a seasoned team with broad skills and executive experience with companies such as Deloitte, EY, Edelman, Citi, HSN, LasVegas.com, HP, SITA, Virgin America, P&G, Startup Ignition, Orange Business Services, Sabre and Traffick911.
"Chicke Fitzgerald, CEO of the Game Changer Network and founder of Solutionz Innovations, commented "As a founder looking to scale my emerging tech company, I've found existing options lacking. Interacting with individual advisors is time consuming. Incubators and accelerators tend to focus on startups and with Solutionz Innovations we were further along, so those options didn't fit. The Sounding Board will not only serve our board needs, but it will be the "go to" place for the Solutionz Team when we need consulting or project work, or even if we need an "acting CxO."
"Perry's deep and diverse experience across functions, industries, sectors and geographies, combined with her proven ability to operate at both large and small scale, makes her the perfect person to lead this effort" added Fitzgerald.
Yeatman brings to TSB over two decades of senior leadership experience with Kraft, Unilever and Burson-Marsteller (now BCW), plus she serves as an External Director of Mission Measurement. The appointment is effective immediately. As head of The Sounding Board Yeatman will report to Fitzgerald but she will continue to lead her own coaching and consulting practices as well.
ABOUT THE GAME CHANGER NETWORK https://www.thegamechanger.network
The Game Changer Network is a private, by invitation only executive community. Fitzgerald hosts a weekly radio show by the same name and is the author of The Game Changer, a business fable.
ABOUT SOLUTIONZ. https://www.solutionz.com
Solutionz is the leader in integrating smarter trip tools into the platforms that people use every day, where contextual relevance, proximity and time matter to travelers and where every trip leaves a legacy.
######
---