CEO, founder, chief rainmaker and lead investor
Chicke is responsible for Solutionz' strategic direction and for business development. Her focus is maximizing investor returns and inspiring the executive team to accomplish business goals.
Chicke spent the first half of her career working for industry leading travel distribution technology and telecom companies. If you have ever made a travel booking online or checked in for a flight, chances are Chicke worked for one of the companies that pioneered that technology. The second half has been spent turning trip tech and travel storytelling on its head.
She formed Solutionz in 1996 and for the last 20+ years has provided advisory services as a game changing technologist and business designer. In the current venture, we've engineered into our business model the things that we want to achieve – giving back and innovation.
Chicke builds companies and has invested over $1.2 million on her own, while raising an additional $6 million in investment capital. Recognized as a game changer, her investment actions reflect her commitment to innovation and her principles. She is also an investor in Rich Media Exchange, a digital asset marketing and management firm. She is author of The Game Changer, published in 2017. And she is the host of The Game Changer Podcast, which is distributed on iTunes, Google Play, Spotify, Stitcher, InTune and IHeartRadio.
View Chicke's Smart Portolfio
Chief Financial Officer, Chief Success Officer and Investor
Neeta joined us in September of 2021, leading International Business Development and serving as the Fractional CFO. Neeta has over 20 years of experience in change management with people, technology, accounting, financial reporting, marketing, process improvement, scenario planning and analytics. She started her career on the Cadbury's chocolate grounds in the UK and left the corporate world in 2017 whilst at IBM.
Neeta is dedicated to helping Solutionz strategically grow our business, refine our competitive edge, and to help the team cultivate the right mindset and the know-how to build towards success.
Neeta lives in the UK.
View Neeta's Smart Portolfio
Chief Growth Officer, Board Member and Investor
Focusing on marketing, sales and client success, plus partnerships and fund-raising, Kerri brings years of executive level experience within enterprise and startup organizations to Solutionz. This gives her unique insight into how to best support Solutionz on opportunities that drive growth and revenue generation, both from new clients and from our existing user base.
In 2022, Kerri stepped away from her most recent position as Director, Amadeus Launchpad, a startup program focused on generating revenue and fostering innovation worldwide by identifying scalable business models and go to market and growth strategies with unique commercial, partnership and investment support.
Prior to joining Amadeus North America, Kerri held various roles in Global Distribution, joined Orbitz Worldwide when it was an early-stage startup, and worked at the European brand ebookers, both now part of Expedia Group. She was responsible for the execution of multiple global initiatives, including industry-changing technologies and strategic partnerships.
Supporting and providing immediate impact to early-stage startups primed for growth is where Kerri now spends her time focused on business development consulting, advisory board services, mentorship programs, and working with the investment community. Kerri provides a perspective and foundational expertise to uniquely support the travel startup ecosystem and help navigate an industry that is at times is complicated and ever-changing.
View Kerri's Smart Portolfio
EVP Operations and Chief of Staff and Investor
Charles is the newest part of our Leadership Team. He will serve in a dual role of EVP Operations and Chief of Staff.
He is an experienced program manager with a track record of exceptional performance building strategic alignment in organizations. Influential team player and critical thinker. He has strong interpersonal skills, is passionate about organizational success, and thrives in high-pressure, volatile environments.
He excels at building high performing teams, leading cross-functional problem-solving efforts and implementing transformation initiatives that improve organizations.He is a servant leader and will be responsible for building out a culture that fosters this same perspective amongst our entire team.
Charles came to Solutionz from the US Army, where he spent over 30 years as an Intelligence Officer, serving in many roles and geographies, including a tours of duty in Kuwait and Iraq.
He earned his Bachelors Degrees in Business Administration and HR Management from USF, his MS in Human Resources Development from Villanova, and his Masters in Strategic Studies from the US Army War College.
He is a certified data analyst, has his PMP project management certification and has his Senior Professional in Human Resources (SPHR®) Certification.
View Charles's Smart Portolfio
---
Our new team of co-builders is taking the company to the next level and is led by our CEO Circle.
Paolo began his time with Solutionz as our resident rock star. As the technical co-founder of our venture, TripProximity, he was instrumental in bringing our game changing ideas to life. Once the platform work was completed, as we shifted to building out the company infrastructure, Paolo has continued to run his development and filming business, and is now an executive advisor.
At the age of 13, Paolo began creating technology to solve problems. He has a magical ability to command pixels, bits and bytes to do his bidding. He sees solutions from the customer's perspective, which is an incredible talent in a developer. His early work and more than a decade of design and development experience led to his most recent role as the Head of Development for a media firm in the UK.
Problem solving and innovation is in his DNA, which makes him a perfect fit for Solutionz. Paolo has built a Content Management System that is now a part of the company's incubator program.
View Paolo's Smart Portolfio
Adam and Paolo began working together as young teens and so when Paolo joined Solutionz as our technical co-founder, it was natural for him to bring Adam along. His always sunny disposition (despite the lack of sunshine in the UK!) coupled with his broad talent set makes him an incredible asset to Solutionz.
Don't let his youthful appearance fool you. Adam has well over a decade of experience in networks and systems architecture, as well as in system development.
He is a talented developer and has contributed to both our widget product and the creation of a game changing portal for the management of client and company analytics. He also contributed to the design and distribution of our smart trip tools through third party platforms.
Adam has been named as one of our co-inventors on some of the newest TripProximity inventions.
Like Paolo, Adam continues to work in their development business while we work on building out the company infrastructure and scale up revenues.
View Adam's Smart Portolfio
Chief Customer Officer and Investor
Jan has recently re-joined Solutionz after retiring from Wells Fargo, where she was VP of Business Support. Chicke and Kerri used their powers of persuasion to pull her out of retirement to participate in the re-launch of TravelingToGive. Jan and Chicke have worked together for over 40 years and once Chicke left corporate life, the two of them have hired one another on multiple occasions on a consulting basis. Kerri and Jan have also known one another for more than 30 years. Coming back together on this venture was a natural!
Jan brings rich background in multi-channel distribution, product development, business analysis, process and procedure, client and supplier relations, contract negotiations and change/project management. Her versatility in working at a board level, while still able to build teams and manage outsourced partners is unparalleled.
Jan started her career in the travel industry with several regional travel agencies and met Chicke in 1982 in Kansas City when they were both working with a large agency there. Jan's travel tech experience began at TWA, which morphed into a role with PARS and Worldspan, the marketing technology spinoffs of the airline. Jan and Kerri were both with Worldspan and Jan was instrumental in recruiting Chicke, where they both worked on a merger with Amadeus and Abacus and the integration of the Delta Datas II and PARS systems when Delta, Northwest and TWA formed Worldspan (now known as Travelport).
Jan held various consulting roles with Barfield Cauthen, IBM and Walt Disney Travel Company and Ernst & Young, followed by a stint with Solutionz assisting on several million dollar projects, including Carlson 24k, Intel and LasVegas.com. In 2003 she joined American Express, as director of distribution strategy. She also worked at Macy's as an executive liaison and then ended her time in Phoenix with Wells Fargo.
Jan earned her Bachelors in Business at Kennesaw State University after doing undergrad work at the University of Kansas.vestor
View Jan's Smart Portolfio
Chief Experience Officer and Investor
Cara is the CEO and founder of ZIV, Solutionz partner in the Digital Marketing arena. Her expertise and passion is in the fields of Innovation, digital transformation and customer experience.
For her role with Solutionz, the E in CEO is Experience. Cara is responsible for the customer experience with the company and also with our products and services.
She obtained a Master's focused in Design Management from University of Kansas. Cara was listed on the 2021 Forbes Next 1000 list. She operates a certified woman owned business.
View Cara's Smart Portolfio
VP Business Development and Investor
Andrea has just recently joined us full time to lead our business development and sales efforts. She is responsible for managing the sales life cycle and coordinating efforts with Jan's team for implementation and support for our partners.
She joined us after running her own design firm for the past two years. Prior to that she spent six years with Workday, leading Business Development. She was a part of the founding team and was responsible for all sales and operational activities related to the creation and roll out of a new subscription services product for Workday customers. This included managing a team responsible for market research, legal contracts, service development, process definition, marketing and sales content creation, all sales and partner enablement activities, and ongoing sales achievement and marketing analysis.
Prior to Workday she led a services team for Lumesse. This includes researching, planning and then implementing solutions to key business problems, training staff on new approaches and introducing new services concepts, tools or products to the business.
View Andrea's Smart Portolfio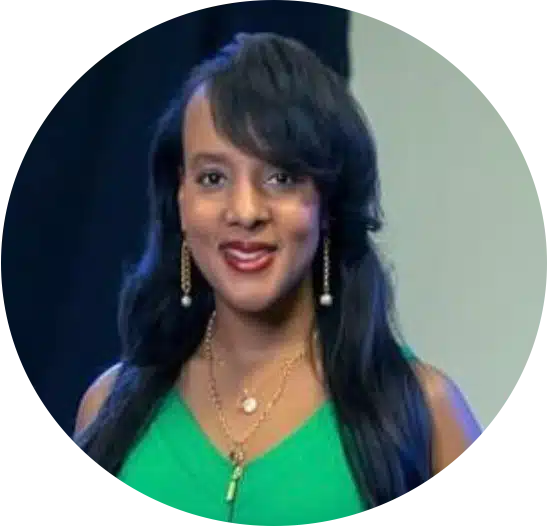 VP Communications and PR with a focus on the Non-Profit market
Taylor is one of our fractional executive team. Her focus is strategic public relations, communications and marketing strategy. Her primary role with Solutionz is to support our product launches and to develop our PR and media relations strategy, handle crisis management, influencer marketing and protecting our brand.
Taylor is Executive Producer, TV Host, Travel Expert and Ministry Leader for SpeakUp TV and Hotel Hunt TV.
Prior to those roles, she led marketing and communication for the technology division for Expedia Group and a wide range of companies including Sabre and Humana.
She is proactive, results oriented and her positive attitude is absolutely infectious.
View Taylor's Smart Portolfio
Kelly has recently joined the team to lead client success. She provides technical sales support, manages implementations and client growth.
She is an integral part of the non-profit team.
Kelly has worked in the non-profit and education fields, with extensive international experience. She brings a deep background in program management, leveraging her excellent interpersonal communication skills. She also has worked in the non-profit arena, with experience in event marketing and event management.
View Kelly's Smart Portolfio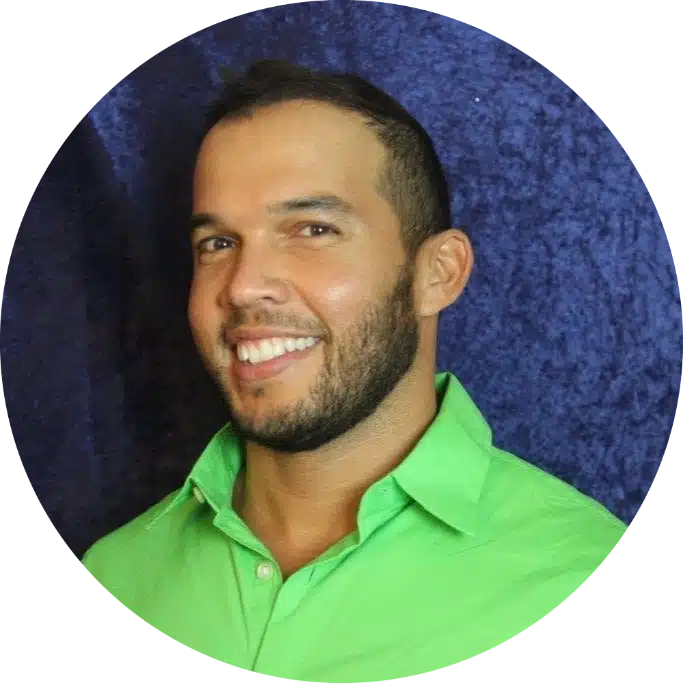 JJ ensures Solutionz's products are developed on-time and in-full with adequate technical testing. With his 20 years of experience in software engineering, he is a proficient leader skilled in various areas including time management, quality control, goal-setting, servant leadership, and vendor management.
In his role as Head of Quality & Scalability at OpenExchange, Inc., he standardized policies, optimized processes, and introduced best practices, resulting in cost savings and improved software quality. Previously, as Senior Manager QA at Actsoft, Inc., he focused on manual and automated testing, reducing defects and enhancing usability.
JJ's adaptability shines through managing diverse projects domestically and internationally, and his relationship-building skills led to agile methodologies and teamwork. His exceptional interpersonal skills have facilitated trust between departments through the development of Incident Reporting and Change Management processes.
View Juan Jose's Smart Portolfio
Saba joined Solutionz in the fall of 2021 as a contractor, but she quickly made herself invaluable to the team. She is youngest member of the team and our fourth internationally based team member. She is responsible for design and development coordination for all of our product lines. She also assists with our corporate website management.
Saba is a student and a lifelong learner. Her willingness to learn any new tool thrown at her is a part of her magic. She takes on tough challenges and impossible tasks. She turns them into possibilities.
View Saba's Smart Portolfio
---
Our new team of co-builders is taking the company to the next level and is led by our CEO Circle.
Branding/Go To Market Strategy
Growth & Sales Enablement
Earn Through Everyday Travel
Introducing a smart trip planning tool for companies and nonprofits that increases engagement and drives a new source of revenue while giving back.
You travel. We give.